She is clothed with strength and dignity; she can laugh at the days to come.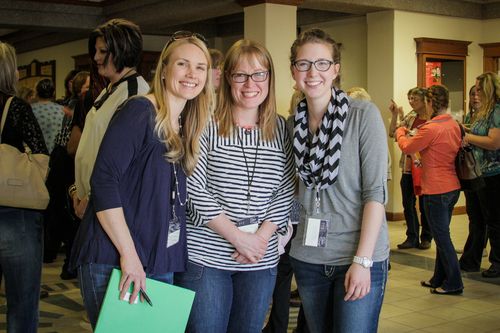 Ladies, join us for fellowship and craft night on Thursday, November 4 at 6:30pm. We are so excited to have Amy Larson teach us how to macrame a hanging plant holder. Be sure to RSVP by Oct. 26th as there is limited space. You can RSVP at [email protected] or call 701-852-4533.
Table Hosts Needed for Ladies Christmas Tea

We are looking for 15 ladies who would be able to decorate and host a table at this year's Ladies Christmas Tea on Dec. 10th. You can sign up at the Tea Table in the foyer, by e-mailing us at [email protected], or by contacting Samantha Vannatta. Feel free to reach out with any questions regarding what hosting a table entails.
Get Connected. Go Deeper.
Mom's and Children's Fellowship/Prayer Group
Led by Amy Smith

9:00am to 10:30 am
Meets on the 1st and 3rd Monday each month in the Nursery
First Baptist Church
"Elijah" by Pricilla Shirer
Facilitated by Susan Burkhart
6:30 to 8:00 pm
SE Foyer Classroom
First Baptist Church
Tuesday Morning Bible Study
"None Like Him" by Jen Wilken
Facilitated by Sheila Sherman and Laura Wohl
9:30 to 11:00 am
Downstairs Lounge
First Baptist Church

Thursday Evening Bible Study
"Galatians"
Facilitated by Myrna Chausse
The class meets twice a month on the 2nd and 4th Thursdays from 7 - 8:30pm.
No Childcare Provided


7:00 to 8:30 pm
SE Foyer Classroom
First Baptist Church
If you would like more information or to join a group, please contact the church office.

For more information about the CHB study curriculum, click here.