She is clothed with strength and dignity; she can laugh at the days to come.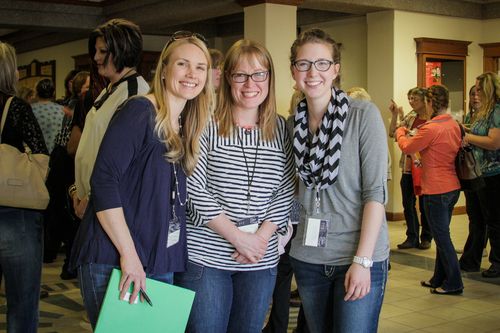 Get Connected. Go Deeper.
Tuesday Morning Bible Study
"Grace Is Greater"
by Kyle Idleman
Tuesdays @ 9:30am
First Baptist Church
If you would like more information or to join a group, please contact the church office.

For more information about the CHB study curriculum, click here.
Foundations Weekend Conference
Staying Strong When Life Is Long
October 25 & 26, 2019
Cost: $20 Per Person
Register by clicking on the Event Signup tab at fbcminot.org or at the table in the church foyer.
Friday:
6 p.m. Check-In, 7 - 8:30 p.m. Service
Fellowship to Follow
Saturday:
8:30 a.m. Check-In, 9 - 12:30 p.m. Service
Breakfast Provided
Guest Speakers: Adam & Jessie North
Coffee & Canvas: November 7th
6:30 p.m. at FBC


We will be enjoying coffee, fellowship, and worship. We will be creating our own piece of artwork taught by Mary Wager. What a great time to meet new friends and develop deeper relationships with other ladies. We hope you will join us!
2020 Women's Conference
April 17 & 18, 2020
Guest Speaker: Whitney Capps
Whitney Capps is a national speaker for Proverbs 31 Ministries and co-host of "Everyday Life with Lysa," the radio devotional aired on nearly 1200 radio stations across the country. Whitney also serves as a writer for the new Bible app, First 5, reaching more than 1,000,000 people daily.
As a bible study geek, Whitney's delight is to dig into God's Word for profound yet practical truth. A communicator at heart, Whitney comes alive sharing those truths with any gal who will give her even a few minutes.
We'd love to hear from you. Fill out the form below to get started.